With only four states remaining to play golf in and all of those being states I've visited in the past, I figured the timing was right to publish a top-five destination list. Since I don't plan on targeting anywhere special when I will play in Ohio, Michigan and Indiana later this summer, I don't imagine I'll see or experience anything that would bump any destination off of this top five list. And while I've done the bulk of this quest on my own, only one of the top five was a destination I did on my own.
This list consists of places that I would have a desire to re-visit at some point in the future. While I've been to a lot of different towns, cities and rural locales and seen a lot of sites, there are many that I can simply apply the "been there, done that" attitude towards. But there are definitely some that stand out, exceeding expectations in many ways and warrant spending more time there. In other words, we'll actively seek to return to them if we haven't already done so.
The one qualifier for this list is that the destination had to be a bi-product of my golf quest.  In other words, we might not have ever gone there in the first place, if it wasn't for this quest.
The Top Five:
So here is the list, in reverse order.  I've also added an honourable mention category at the end of the post.
5. Savannah Georgia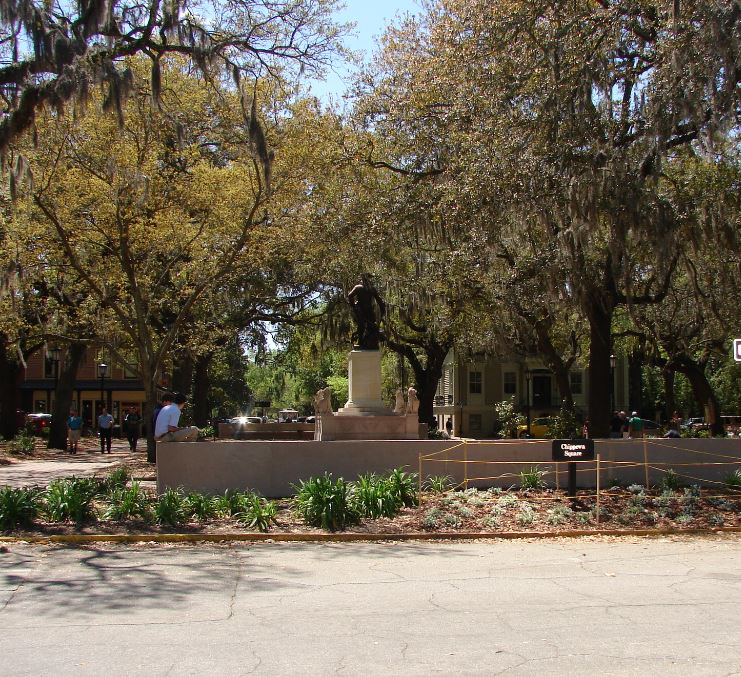 While staying (and golfing) in Hilton Head for a week with Brian and Pat, the four of us did a day trip over to Savannah. We did a horse/buggy tour, walked around quite a bit, enjoyed an adult beverage on an outdoor patio and basically soaked up the charm of the old historic district.
The setting of countless movies, most notably Forrest Gump, the historic district of Savannah is simply a place one cannot help but fall in love with. Charming beyond description, the cobblestone streets weave you through a series of park squares, all under a canopy of oak trees draped with Spanish moss. Savannah is known as America's first planned city and it is not hard to see the influence of its British roots by its layout.
We plan on a longer, return visit in the future for sure!
4. Portsmouth New Hampshire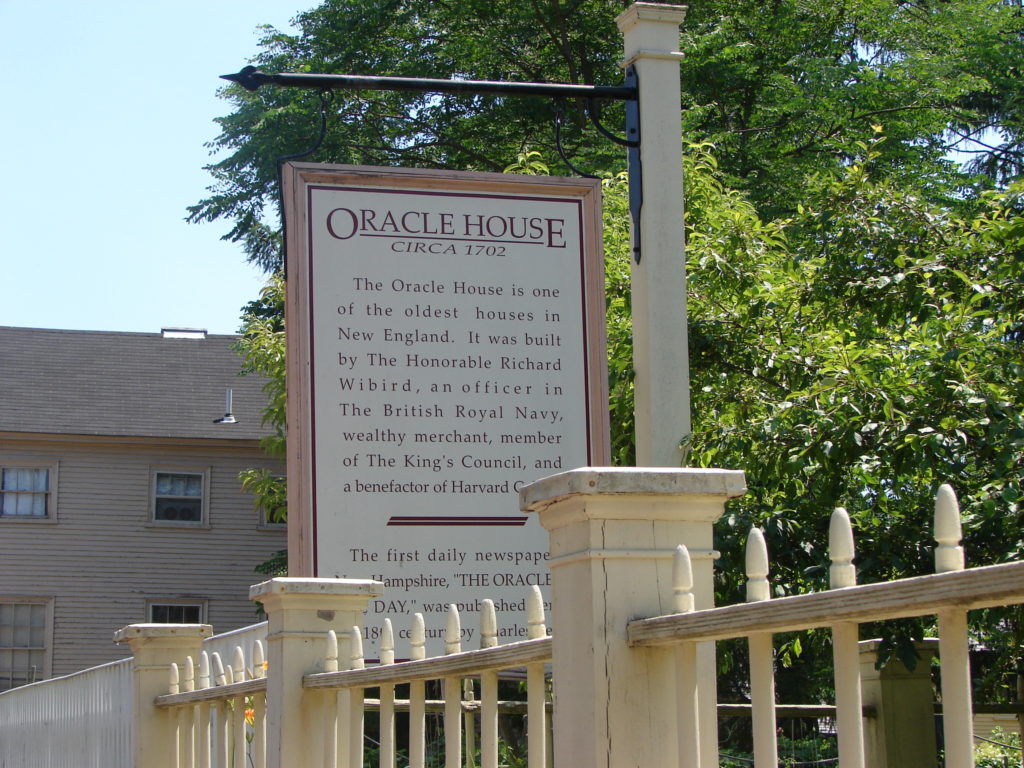 There is a quote from the Chicago Tribune posted on the offical Portsmouth Tourism website; "A charming little must." I could not say it any better! Maria and I have been to Portsmouth on three different occasions now, and it is somewhere we will definitely go back to in the future. It's about a 7 hour drive from where we live, but well worth it for sure.
Our first visit was by pure accident. I was looking to golf in Maine and New Hampshire and we had actually booked a hotel in Concord as the base for a three night stay. But after booking, I started looking a little closer at the map and upon realizing just how close to the coast we were, I found an affordable hotel and switched the booking. With zero pre-existing knowledge of Portsmouth, including its significance in American history, we immediately fell in love with the quaintness and charm of the old downtown district. And that charm would be further enhanced a year later when, upon a return visit with Brian and Pat when we chanced upon the annual Hallowe'en parade.
First settled in 1630, Portsmouth was once one of the busiest ports in the U.S. and a sought out destination for landed immigrants. And with an endless variety of dining options, boutique shopping, spas, festivals, and other attractions to go along with the history, this working port is somewhere definitely worthwhile visiting.
3. Sedona Arizona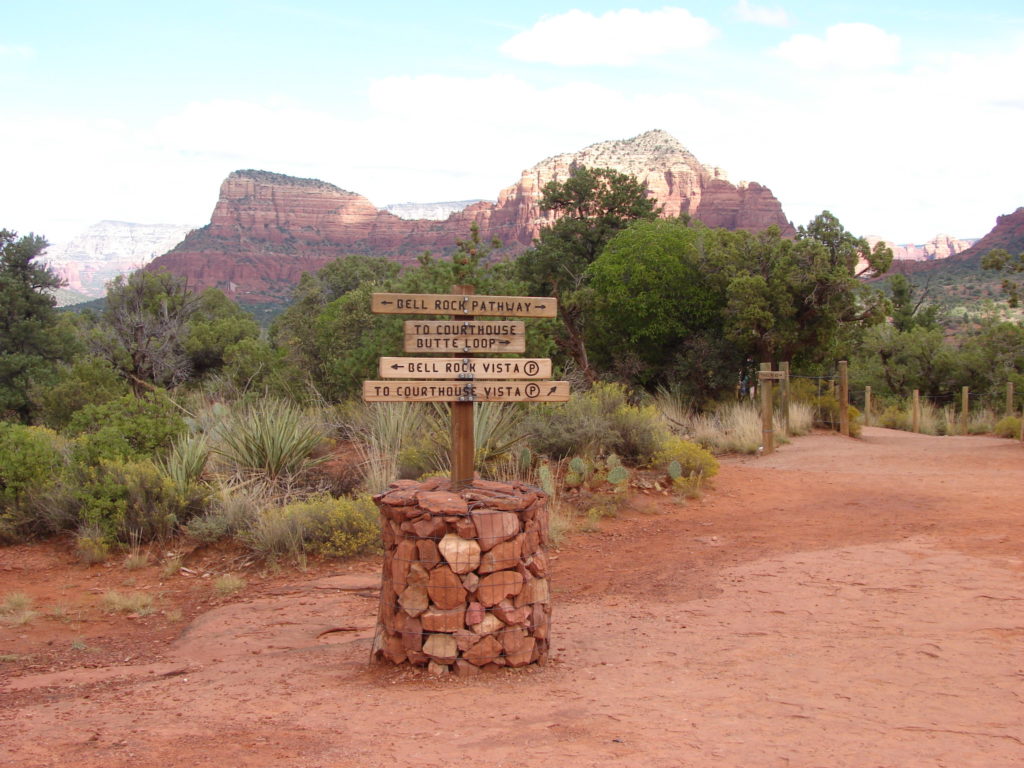 Beyond the touristy area of the main street of Sedona lies an absolutely stunning region that is simply breathtaking. And while we did get caught up a bit in the typical touristy activities (e.g. a jeep tour), we were also able to get out and simply enjoy Sedona for what it is. A must see destination!
If you haven't had a chance to hike the sandstone buttes, or experience the brilliant colours in the setting sun across the Sonoran desert, then one could argue that you haven't lived a full life yet. And be sure to add in the drive into Sedona through the Oak Creek Canyon from the North to enhance the visit even more.
Finally for good measure, play a round of golf for the ultimate experience!
2. Oregon Coast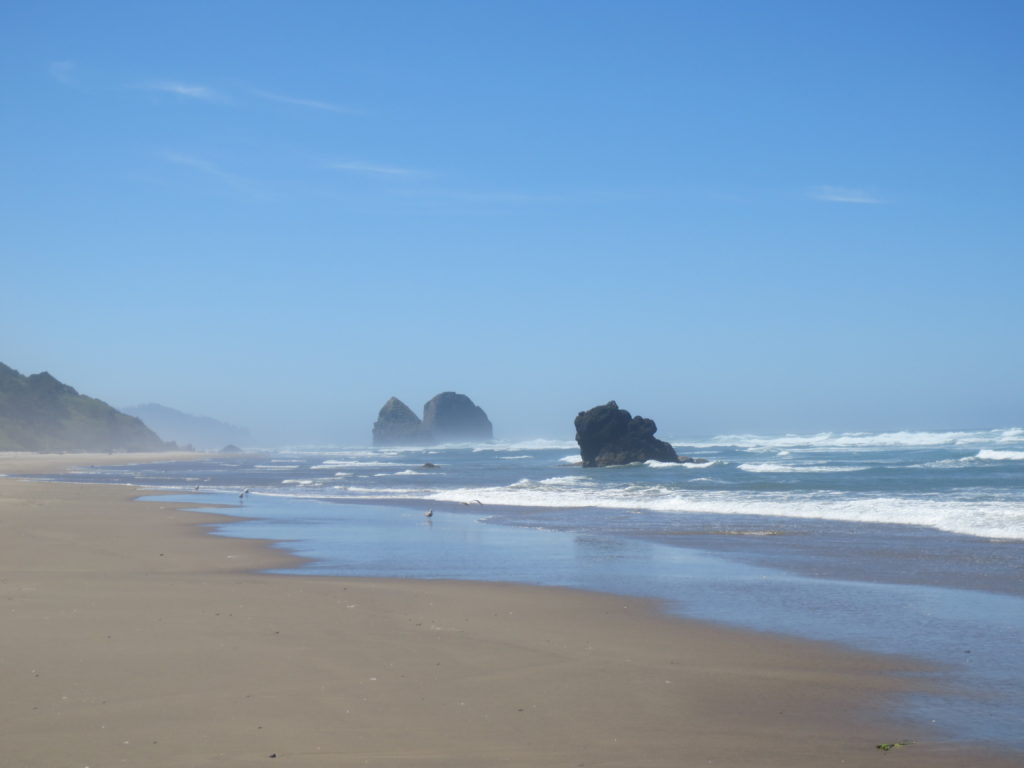 The only place on the top 5 that I experienced on my own, the Oregon coast is a destination that I will make a point of re-visiting. I suppose Oregon in general would be a destination of choice, what with the mountains, the wineries and everything else going for it. But specifically I fell in love with the coastline. But then again, I am a sucker for the ocean. I will pay extra to ensure an ocean front hotel room or condo, just so I can open up the balcony door and fall asleep to the sound of the waves crashing on the shore. That is my Zen!
I only saw a very small sampling of the state, specifically the north-west area. But from what I understand, as well as pictures I've seen online, as one travels further south it gets even more spectacular. Maria and I had discussed in the past the possibility of driving from Seattle down to California at some point in the future. After my brief visit to Oregon, I will press to make that a reality.
1. Hawaii – and in particular, Maui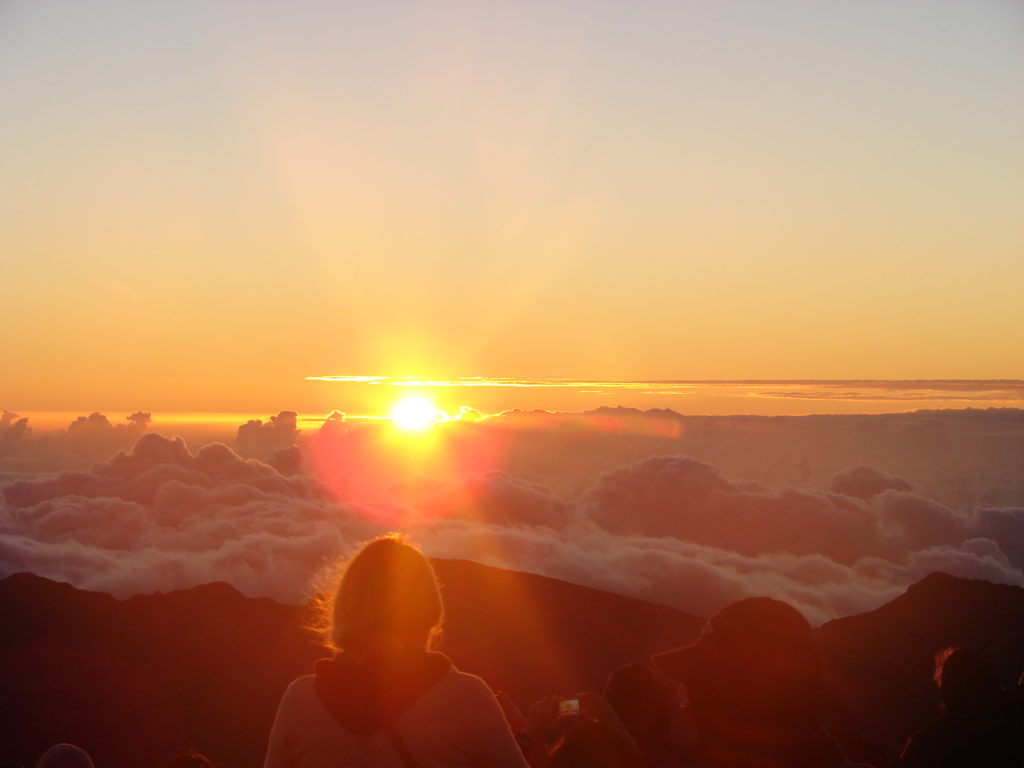 Anyone surprised? Probably not! It's funny because Hawaii had never been on our "bucket list" of places to visit. But anyone who doesn't fall in love with the place upon visiting it must have a screw loose or something. In fact, I heard a few stories of former mainlanders who now live there because they fell in love with it. Upon their first visit, they simply couldn't picture returning home, so they never really left.
We spent 5 days in Maui and then a full week on the Big Island of Hawaii. And while we thoroughly enjoyed both, our preference was Maui. There is something very magical about the island. Perhaps watching the sunrise over the Haleakala crater is what clinched it. Then again it could have been the beautiful beach at Ka'anapali, the rugged shoreline of the northern part of the island or the gorgoeous sunsets every night. Of course the scenery, flowers, tropical plants and then the genuine friendliness of everyone on the island doesn't hurt either.
Honorable Mentions:
The following destinations are just outside of the top five.
Las Vegas
Maria and I will be heading back to Vegas for our third time this fall. Even though neither one of us gambles (I will play the slots a bit) we just thoroughly enjoy the vibe of Vegas.
Pikes Peak, Colorado
I drove to the top on my own once, then did it again with Maria a couple of years later. When you stand on top of the mountain and if you are fortunate to have clear skies, the 360 degree view is spectacular and leaves no doubt why it is referred to in "America the Beautiful".
"O beautiful for spacious skies,
 For amber waves of grain,
 For purple mountain majesties
 Above the fruited plain!"
Alaska
I definitely would go back, though I'd prefer to get a motor home and do a lot more touring to truly experience the state.  The little that I saw during a 3 hour tour was enough to want me to see more.
Seattle Washington
It is arguable that Seattle really shouldn't be listed here, as we simply had a layover in Seattle on our way to Hawaii. In other words, it wasn't actually part of my true golf destination.  But, since I did an entire post on it previously, I feel it at least needs to be included in the honourable mention list.
Myrtle Beach, South Carolina
When you visit a place a dozen times, then you pretty well have to include it in any top destination list! If you can't find something in Myrtle Beach that tickles your fancy, then I'm not sure what to say. While it has grown quite a bit and gotten more and more commercialized over the years, it is still possible to find quiet areas away from the hustle and bustle of the tourists to simply kick back and relax. But if you prefer to be where the action is, there are plenty of options for that as well.
Hilton Head, South Carolina
A complete opposite of Myrtle Beach in terms of commercialism, Hilton Head is very quite and subdued. Signage for any stores or shopping centres are purposefully hidden from plain sight. But its still got the ocean, great restaurants, great golf and its proximity to Savannah and an international airport make it a desireable destination for a relaxing vacation.