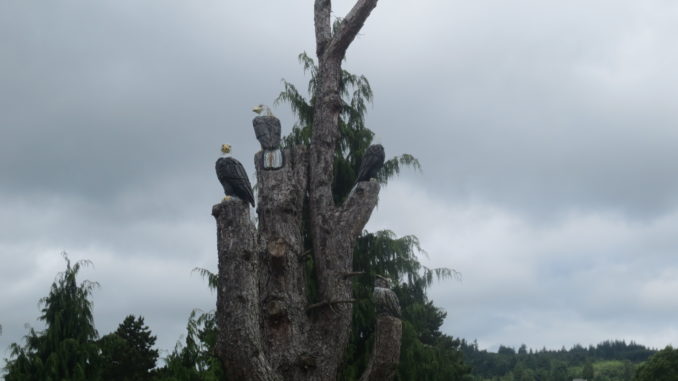 On Tuesday (June 20) I played a course that moved up into my top five favourites and the fact that I played it was a total fluke. It is not the course I had intended to play in Washington, yet turned out to be a fantastic experience.
So let's step back a bit. When I scout out a destination one of the first things I do is open up Google maps and type in "golf courses near…" to see what is available. As I start looking at courses, I always tend to seek out links style over anything else, as that is what I prefer playing. It never fails. With other courses, if there are two trees lining a fairway, I'll hit them both. And my sometimes touring partner Brian can attest to that!
Anyway, I targeted a links course about a half hour north of the Portland airport, just off I-5 heading toward Seattle. I had a red-eye from Anchorage and arrived at PDX at 5:00 am. After killing a bit of time getting my clubs and then checking emails etc. I caught the shuttle for my rental. Unfortunately I must have had a brain cramp when I scheduled the pickup for 8:00 am. So of course my car wasn't available at 6:30 when I arrived there.
To shorten this up a bit, I was delayed leaving the rental agency, then needed a bit of a nap at a rest area along the interstate, so by the time I got to the course I had chosen I was caught up in a mini tournament that would have had me waiting for a couple of hours. And then I would have been behind a tournament, so very slow. The pro shop did help me out by calling a couple of other courses and off I went, heading further north to Longview Washington. And that's where the fun began. Ever heard of plan B? Try plan B, C and finally D!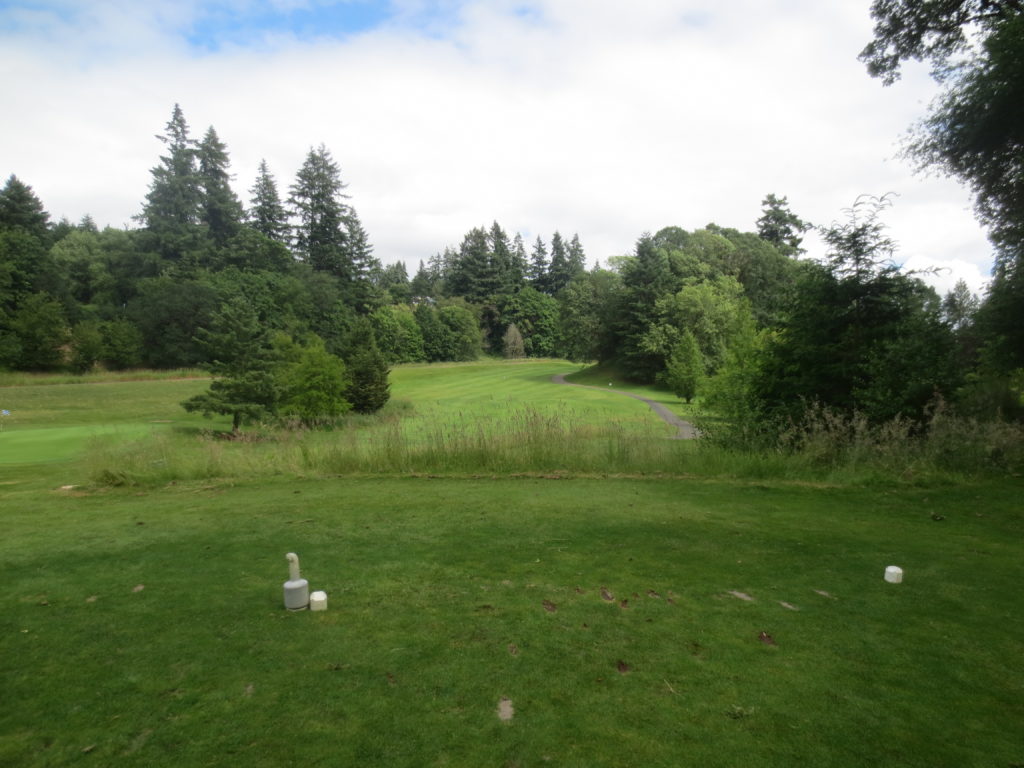 Before I talk about my wonderful experience at Mint Valley Golf Club in Longview, let me first give a great big thank you to the staff at the Tourist Centre operated by the Chamber of Commerce. Since I wasn't initially able to find the course I had been looking for, they steered me in the right direction (literally) and I was able to locate it. But I took one look from the parking lot, saw the back up of foursomes at the first tee and said "No thanks". Back to the tourist centre and it so happens that one of the staff is a very avid golfer and he called over to Mint Valley and they were able to accomodate me. I didn't get his name, but a HUGE thanks. And thanks for the discount coupon too!
Now here's the big shocker. Mint Valley GC is a parkland style course with LOTS of trees. It also has a number of holes with water on them. I should not have liked this course that much. But I absolutely loved it! The condition of the course was absolutely suberb. The greens were perfect. Fast and true. Fairways lush, apron cut nicely and the layout and course design, well I simply can't say enough good things. With the discount coupon I had, it cost me $25 including cart, then another $10 for a 9 hole replay. I would have played an additional 18 instead of 9, but wanted to get to my hotel at a decent hour and still had about an hour and a bit drive along the Columbia River and down the Oregon coast a bit.
As for my play on the day, it was pretty decent. My short game let me down a bit, otherwise I could have scored extremely well. But in the end I was satisfied with my round and a half.
So lesson of the day….plan A isn't always the best option!