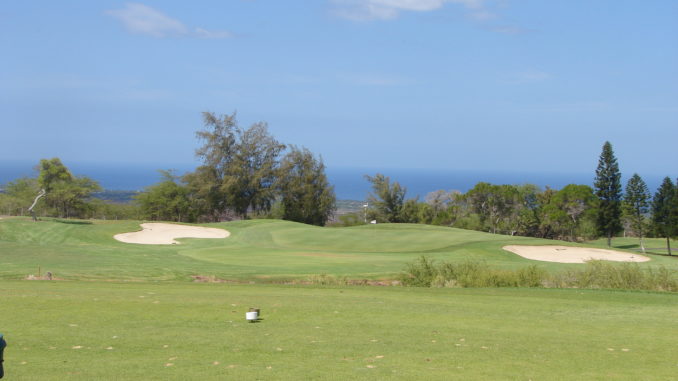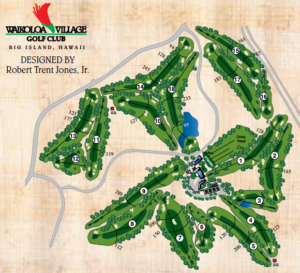 On October 5 of 2016 I found myself at the Waikoloa Village Golf Club on the Big Island of Hawaii. It was a very sunny day, with 87 degree temperatures, but was extremely windy. I teed off around 10:30 am and completed the 18 holes about 1:15. Luckily, the course was not very busy and I decided to play a second round. Teeing off again at 1:40, I powered through a second round, finishing up my day around 4:00 pm.
A couple of Christmas' back, my kids got me a GoPro and I've been experimenting with it a bit here and there. I used it extensively while snorkeling on our Hawaii trip, but am still tying to figure out what I can and can't accomplish with it on the golf course. The one disadvantage I've found is that it can't focus in on distant items, so while I can film the ball leaving the club face off the tee, beyond 20 yards you can no longer see the ball.
However, on the 6th hole at Waikoloa Village, I teed off, then turned on the GoPro as I headed toward my cart. I teed off from the White Tee Block at 166 yards and my ball landed on the front right portion of the green. The following video displays the cart ride to the green and the two putts to get par.
A grand total of about 2.5 minutes, the video also demonstrates that I don't waste much time when I am playing golf and gives a further indication on how I manage to play 36 holes in a little over 5 hours!