No, its not the gold rush that has me heading north. That is long over, though there are still those who toil the soil for those profitable little nuggets. The rush I'm referring to is my wish to complete my 50 state quest by the end of this year. In fact if all goes to plan now, it will be sometime in September, ideally with a few close friends (and spouses) when I will complete my journey somewhere in New York State. I have been purposefully leaving it until the end, so that I can share the experience with others.
I had pretty well resigned myself to the fact that I would wait until next spring (2018) to head up to Alaska. Basically it boiled down to disposable income or more accurately, lack thereof. But a couple of recent events have prompted me to bite the bullet and tap into our line of credit to finish this off now. Without going into details, let's just life can turn on a dime and the old expression of "Never put off till tomorrow, what you can do today" rings so true.
So bottom line, I have booked my trip to Alaska and will go from there down to Portland Oregon and play in Oregon and Washington as well. In less than two weeks I will fly up to Anchorage and in fact, already have a couple of tee times lined up. Three nights in Anchorage, then down to Portland for three more nights, then back home.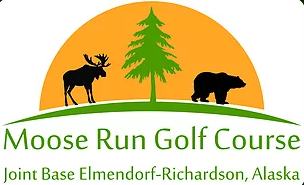 I am excited to be doing this trip and have long awaited the opportunity to accomplish a couple of things I've always wanted to do. Firstly I want to play golf at midnight (or after) and by heading to Anchorage right around the dates that coincide with the longest day(s) of the year, that should be fulfilled. I already have a couple of tee times lined up and will play late evening on the day I arrive at Moose Run Golf Course. It is a 36 hole facility, coincidentally about 5 minutes away from the hotel I have booked so I plan on spending a lot of time there during my short visit in Anchorage.
And the second thing I'm excited about is playing a links course along the Pacific coastline somewhere. I'm actively looking at a few options both in Washington and Oregon.
So stay tuned. I plan on taking lots of pics and video!