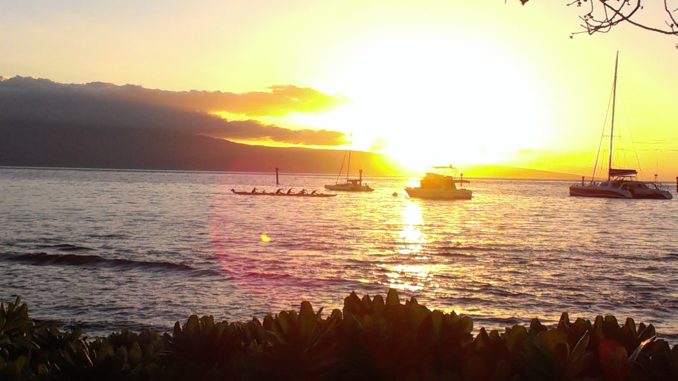 Going back a few years, Hawaii was a place that was never really on Maria's, nor my bucket list of places to visit. Sure, we were well aware of all the hype and had been told over and over again by her parents and her brother who had all been there, that we had to go. But it simply wasn't one of our top destinations. That changed of course when I decided to do this quest.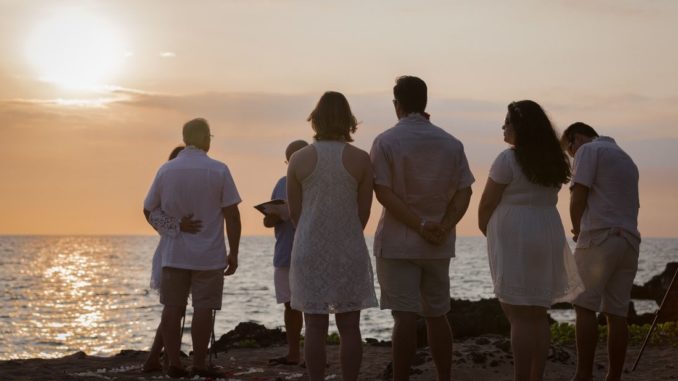 So a funny thing happened along the way. When I started planning at when I would fit Hawaii into the mix of my quest, it became obvious that there was a perfect time to schedule it. Maria and I would be celebrating our 30th anniversary in the fall of 2016 and we would plan on doing a big trip for it. So, Hawaii was chosen. I had hoped Hawaii would have been one of, if not the last stop to finish off the quest, but circumstances of job location and quite simply availability unfortunately pushed my timelines off a bit.
Upon making the decision to go to Hawaii for our anniversary, we also decided to renew our vows. And when that decision was made, we also decided that our adult children should join us. Needless to say, my desire to play the Kapalua course on Maui took a big hit, from a budgetary standpoint, LOL! The reality is though, I wouldn't trade off the experience of having our kids with us for that trip for anything.
As stated, Hawaii was never originally on our travel bucket list. But it is definitely on there now to make a return visit. We've been throughout the Caribbean and I've heard a number of people make the argument that one tropical island is the same as any other. Not so true. Hawaii is nothing like the Caribbean. The people, the scenery and the attitude in general is so very different. It is hard to explain. You just need to experience it for yourself.
Maria and I flew to Seattle from Ottawa and spent a day wandering around Pikes Market, before catching a flight to Maui on the following day. We then spent a week in Maui on our own, before our three kids, Evan, Jared and Spenser joined us for the final night. Then the five us us flew over to the Big Island together where we had rented a house for a week. We would be joined there by Evan's girlfriend Gillian.
In a nutshell, we had a glorious week of weather, save for the one hour downpour that just happened to fall at the very time we were scheduled to do our beach, vow renewal ceremony. Fortunately, Larry at Vows in Hawaii was able to accommodate us for a couple of days later, which turned out to be a great day with an absolutely gorgeous sunset.
We did the typical touristy things on the Big Island; beach time, a Luau, a trip to a coffee plantation as well as a Macadamia Nut operation. And we even got to watch a bit of the Iron Man Triathlon, en route to the airport on our last day. On Maui, Maria and I had a fabulous experience witnessing the sunrise on the summit of the Haleakala crater. Snorkeling with sea turtles was another highlight that Evan and I shared on the last morning in Maui.
As for golf, I played twice. Once on Maui and once on the Big Island. I'll write about those experiences separately.
Bottom line. If you're not sure if Hawaii is worth the time and money, I assure you it absolutely is!